Hi Everyone, I am bringing out a line of Patent Pending Quick Shifters and associated accessory products. I am the Authorized North American and International Market Distributor.
The Nextup Quick Shifters are Engineered and Manufactured here in Canada. I will be posting up a Dyno Video that we shot last weekend very soon. These are a High Quality Affordable Quick Shifter for most everyone including those running carbureted bikes.
http://www.youtube.com/watch?v=FMW201owOUI
Here is the description from one of the Quick Shifter selections to give you an idea or what is available. My new web site address is
www.svracingparts.com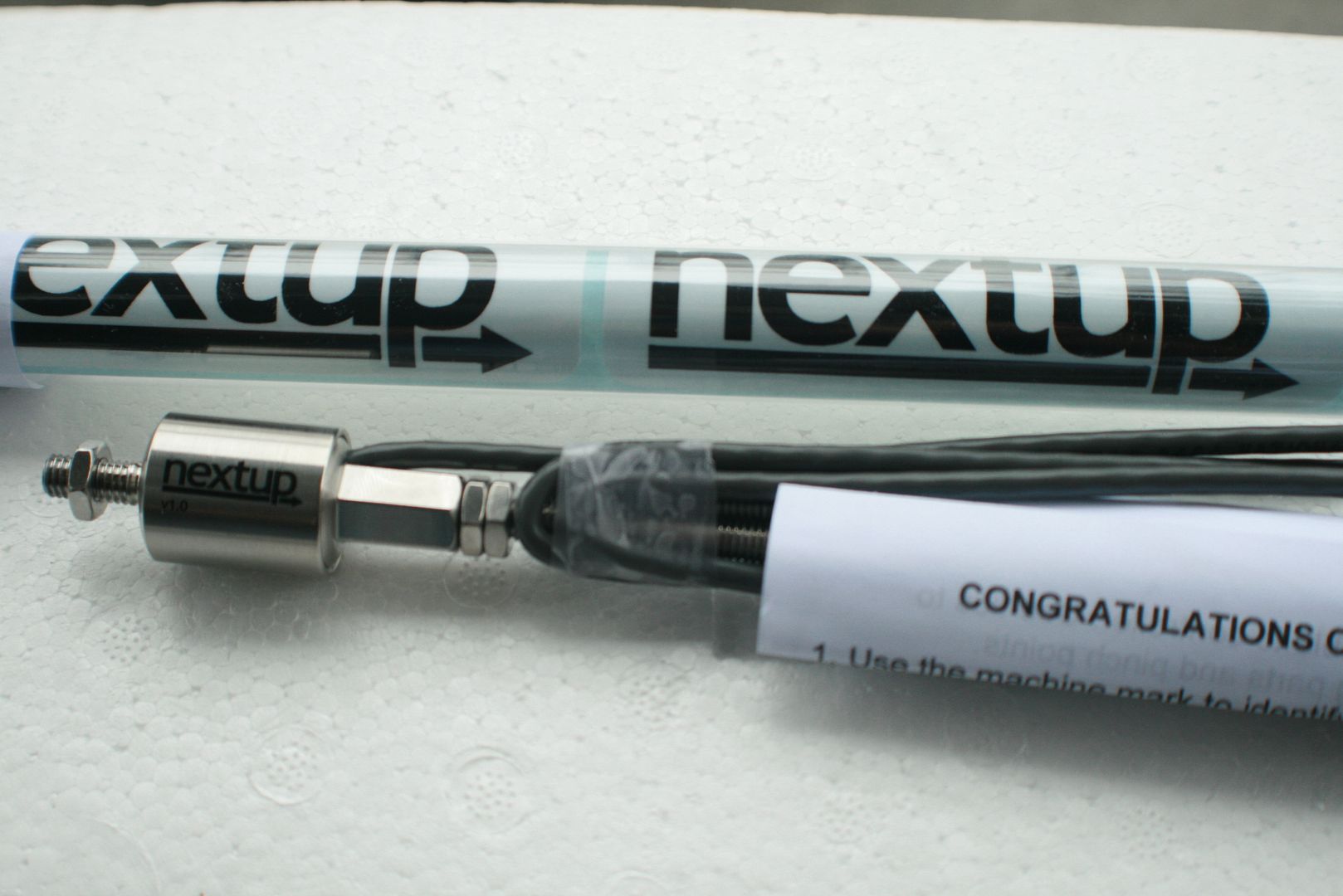 Distributed by SV Racing Parts, and Featuring Stainless Steel Construction, Full Hex-Head Wrench Flats, and Waterproof Internals the Patent Pending Nextup Quick Shifter is built to handle the toughest race track conditions and provide you with great value.
Combined with the Nextup Controller Box, the Nextup Quick Shifter is a powerful tool at an affordable price.
The Nextup Controller Box Allows you to Set your Shift Times for Full Throttle Up Shifts to get you up to speed faster and bring your lap times down immediately.
Super Value for a complete solution to mounting and utilizing Quick Shifter Technology on your carbureted bikes; this price includes both the Nextup Quick Shifter and the Nextup Controller Box.
Basic Wiring Kit or Specific Plug and Play Harness is also available from the drop down boxes in product selection to make installation easy with the wiring items you will want.
Initially Setup for Push or Pull Action based on your Bike Setup; The Patent Pending Conversion Kit available allow you to change the Nextup Quick Shifter from either Push or Pull to the opposite shift pattern without having to buy a new Quick Shifter.
The Nextup Quick Shifter Kits includes a stainless steel rod kit that can be used to Mount the Nextup Quick Shifter in one of six different ways, making it the most versatile Quick Shifter on the market.
Designed to Simply Work Right with your Bike and Built with Sturdy Stainless Steel Construction the Nextup Quick Shifter is the Ideal Go Fast Part to bring down your lap times right now.
The Nextup Quick Shifters are Not Bike Specific so you can move them from bike to bike, including if you go from Carbureted to a Fuel Injected bike later.
In this case all you will need to get is your bike models FI Harness from me to fully utilize the Nextup Quick Shifter and Nextup Controller Box potential,
SV Racing Parts has Kits in stock for most all Carbureted and Fuel Injected Japanese bikes and others including the Daytona 675. Ducati Models Coming Very, Very, Soon.
Fuel Injected Models using PC III can plug right in with a low cost, available adapter plug, while PC V Models can wire directly into the PC with no adapter required.
Our unique Bike Specific FI Harnesses and Controller Box Add On Features take Nextup to the Next Level of Riding Performance. These items available separately.
Choose push or pull for your Nextup Quick Shifter from the drop down on the product pages.
I currently have models for all the main Japanese bike, Daytona 675, and will have the Ducati 1098/1198 both with Nemisis and OEM ECU along with the 848 in the next few weeks. The Ducati bikes are coming in next week for harness fitting and testing,
Email me Directly at
[email protected]
or check it out on the new web site at
www.svracingparts.com
Let me know whenever you are ready, I will get you looked after right away,
The Nextup Quick Shifters start at $169.95 The best value in the Quick Shifter in the market,
Anyone in Drag racing will probably recognize the Shiftfx Nextup Controler as the same as what is being distributed to companies like Orient Express and sold with their private label Air Shifter Kits for the past number of years. This is part of the racing technology and winning Quick Shifter experience we are bringing with these new Nextup Quick Shifters and integrating with our proven techonogy Controller Boxes.
Enjoy the ride, and best regards,
Blair
Last edited: